Evacuation Diagrams Explained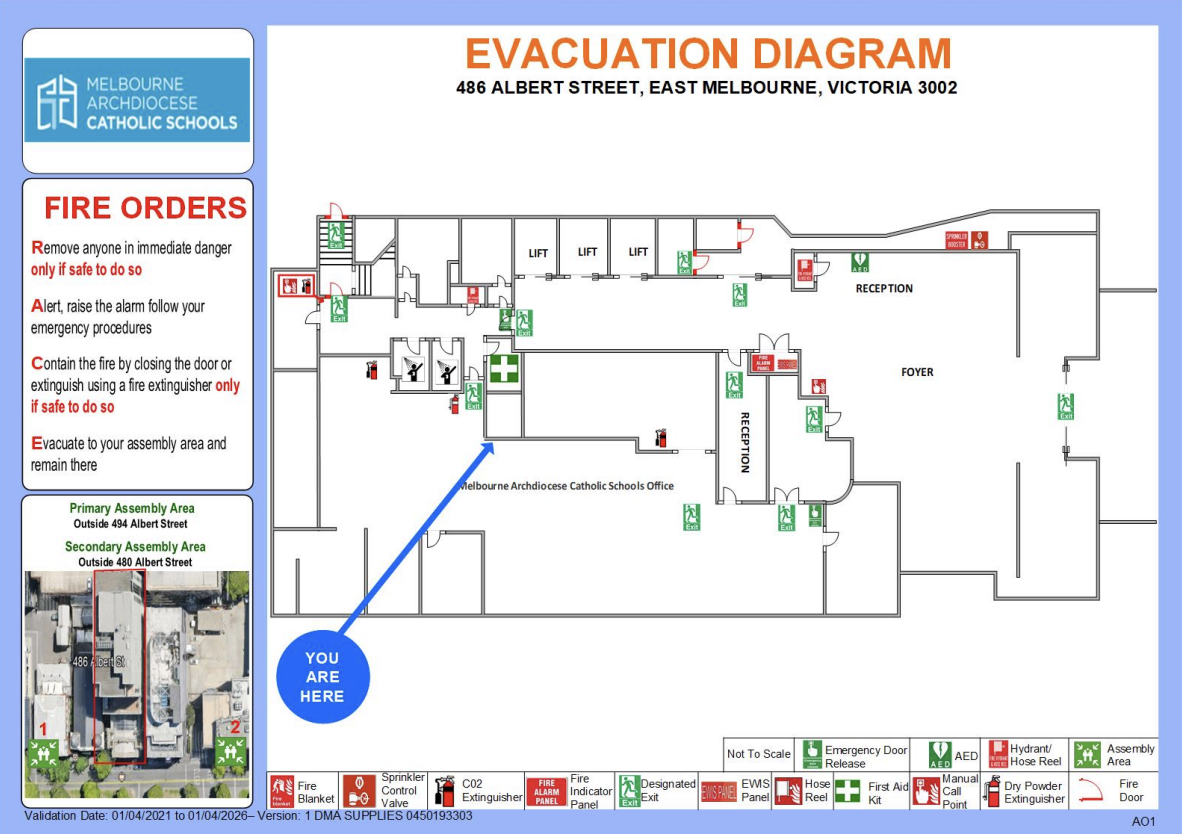 Evacuation Diagrams are displayed for the occupants of a building showing vital safety information and the details required for evacuation, rescue, or first response.
As an employer, owner, or occupier of commercial premises, it's your responsibility to keep people safe if there is a fire/emergency. Every one of our Evacuation Diagrams adhere to the latest Australian Standard 3745; Fire Safety symbols used are in accordance with ISO 7010.
The diagrams are intended to be displayed in public areas and workplaces. They should be conspicuous with their environment, located and permanently fixed at strategic points of the escape route.
At DMA Supplies, we understand how much time is required to produce an effective Evacuation Diagram that is easy to understand yet meets existing guidelines and standards.